About Us:
Newbridge Marketing Group (NMG) is seeking Research Ambassadors to lead on-campus survey deployment for Rethink Priorities, a non-profit organization that is uncovering actionable insights to make the world a better place. Research Ambassadors will recruit students on-campus to complete a brief, digital survey. 
A 17-year-old college student marketing, research and recruiting agency, NMG helps brands connect & engage with millions of college students via digital marketing, new approaches to college recruiting and custom research. Beyond our collegiate work, NMG connects brands to a wide variety of consumer segments through mobile marketing tours, special event creation, storytelling
experiences, field marketing teams and more.  
Brand partners for our marketing work include L.L.Bean, Timberland, CBS Sports, Panera Bread, Spartan Races, DirecTV, Charter, Discovery+, Bob's Red Mill, Miyoko's Creamery, Kodiak Cakes and different voter registration campaigns. 
Corporate partners for NMG's recruiting business include Starbucks, Twitter, Microsoft, Bank of America, Charter, Sonos and Verizon. For our recruiting work, we leverage our proprietary database of over 350,000 campus club leaders along with our research insights and learnings from our marketing work with students. 
ReThink Research Ambassadors
Brand Overview: 
RethinkPriorities.org is a non-profit whose mission is to generate the most significant possible impact for others in both the present and future.  
Using evidence and reason, they identify where resources would be most effective and help direct them there. They do this by conducting critical research to inform policymakers and philanthropists, and by guiding the development of new organizations to address key problems.  
Their work covers important and neglected cause areas, including animal welfare, artificial intelligence, climate change, global health and development, and other work to safeguard a flourishing long-term future. They also aim to understand and support effective altruism – the community of people focused on these issues.
We seek passionate, ambitious college students to serve as Research Ambassadors. As an Ambassador, students will conduct two-minute interviews with undergraduate and graduate student son campus, enhancing communication skills, developing project management strategies, and gaining tangible market research experience.
The Details:
Earn at least $25/hr with the possibility to earn up to $35/hr with performance-related bonuses
Partner with other Research Ambassadors to complete surveys by anticipating program principles
Strengthen attention to detail by ensuring high accuracy and quality of recorded survey responses
Offer fellow students the opportunity to, through optional participation, to win a $500 Visa gift card
Responsibilites:
Collect up to 200 survey responses from undergraduate or graduate students on your campus including:

Approaching students on -campus to request participation in a two-minute survey
Facilitating the survey, which includes typing participants' answers into survey fields
Uploading audio clips to a shared drive

Report and record hours worked to Newbridge
Graduate Hotels wants you!
We're looking for student leaders and campus connectors to represent our 32+ locations in college towns across the U.S. and U.K. for the '22-'23 school year. 


You'll create content, plan events and embody one of the most unique brands around.



The Details:
Brand Ambassador Program runs from August '22 – May '23

Dedicate 2-4 hours per week 



Score special hotel discounts, swag, + other perks
Enjoy an all-expense paid orientation trip to one of our unique hotels where you'll connect & meet with the Graduate Hotels marketing team and your fellow ambassador teammates.

Plus, get up to 20% off your next stay at Graduate with code STUDNT.
DIRECTV wants you!
We're looking for college students that are varsity athletes or sports fanatic personalities to promote  DIRECTV NFL Sunday Ticket this September through their social media following.
You'll create branded social content to embody one of the most recognizable sports streaming brands around.

The Details:
Seeking college students that are varsity athletes or sports fanatic personalities with a sizable social media following [ 20K – 50K ].
Located in or relatively close to NFL cities
Negotiable rate for 2 DTV NFL Sunday Ticket Instagram posts leading up to NFL kick off.
Posting timeline: Between end of August and NFL kick-off September 8th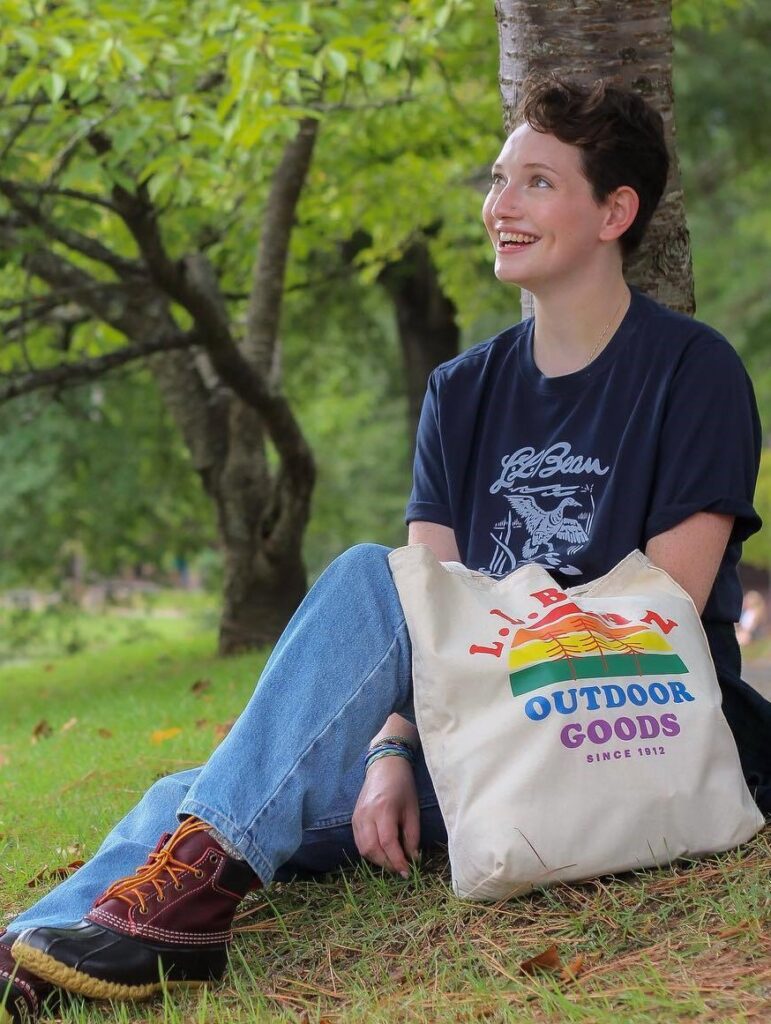 Responsibilities Include (approx. 5-8 hours per week):

Create engaging and aesthetic branded content and be a campus social media influencer
Engage and support on-brand university clubs and organizations
Identify campus-specific activation opportunities and execute events to help integrate the L.L.Bean brand into your campus community
Distribute premiums, coupons, and surprise-and-delight items to students on your campus
Collect product feedback and relay details to your manager
Qualifications:
Capable of using digital social sites and networks: Instagram and TikTok is mandatory for this position.
Other social networks such as Facebook, and Twitter are optional, but encouraged. 
Sizable social following with the ability to drive serious traffic and deliver excellent results (preference given to applicants who post at least weekly, and have a current Instagram following of 1,000+)
Creative intuition with a design sense and interest in photography with proven content creation capabilities
Passion for nature, and living an outdoor-oriented lifestyle
The ability to demonstrate extraordinary communication and organizational skills
Be comfortable working on your own while receiving remote coaching and supervision
Possess an animated personality with a desire to positively represent the L.L.Bean brand
The Perks:
$130 weekly rate (for 10 weeks) based on task completion
Additional opportunities to earn through incentivized tasks and sales bonuses
Unique resume building opportunities
Networking and career building opportunities with the brand marketers/employees
Real-life marketing experience for a well-known company
Receive free L.L.Bean swag with opportunities to earn additional free products 
If you have an outgoing personality, a passion for the outdoors, and social media savvy…we want to talk to you!
Please fill out the application using the form linked below.